Gas Powered Golf Carts and Golf Cars


Gas powered vehicles tend to be made of stronger and more sturdy materials than are electric ones. If you by chance run into a large object the gas carts are more likely, in our experience, to fair better. Lots of the gas powered carts are made of materials like steel and other forms of metal instead of fiberglass so when they hit things they can dent or scratch instead of crack and fall to pieces.
Another benefit to gas golf carts over electric golf carts is that a tank of gas can usually get you further than a full charge on the battery. This is important because if you plan on using your cart for a long window of time you will not find yourself broken down and in need of assistance. You can carry spare gas cans if needed instead of waiting many hours for another charge. In the power department, golf carts have really improved of the recent years and the electric ones really have some guts but they cannot seem to compare to the gas carts in this department.

Electric Golf Carts and Golf Cars
Electric golf carts use a lead-acid batteries to run an electric motor. They are designed for all day operation and then recharge all night: Electric golf carts plug into a standard power outlet. Some brands also support "anytime charging". This allows you to plug in the cart whenever you re not using it. There are two most common power choices; 36 volt or 48 volt A 48 volt model usually provides better performance. there are also 24 volt and 72 volt models available, but are less common.
This type (48 volt golf cart) of golf cart has greatly increased power and range over models available five or ten years ago. Attributes like regenerative braking, helps recharge the batteries as the car slows or goes downhill, will help increase battery life. This increases their strength in non-golf situations, however for two- or three-shift operations, you ll need a model that allows for easy change of batteries when one set runs low.
One of the best advantages of electric golf carts is their cost to operate....

©2017 CNY Custom Carts 5169 State Highway 12 Norwich, NY 13815 Phone: 607-336-4151 info@cnycustomcarts.com
Hours:
Monday - Friday: 9am - 5:30pm
Saturday 9am - 1pm.
Call Anytime!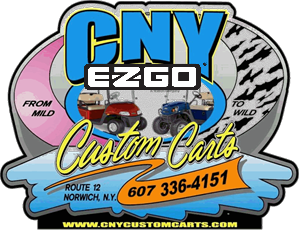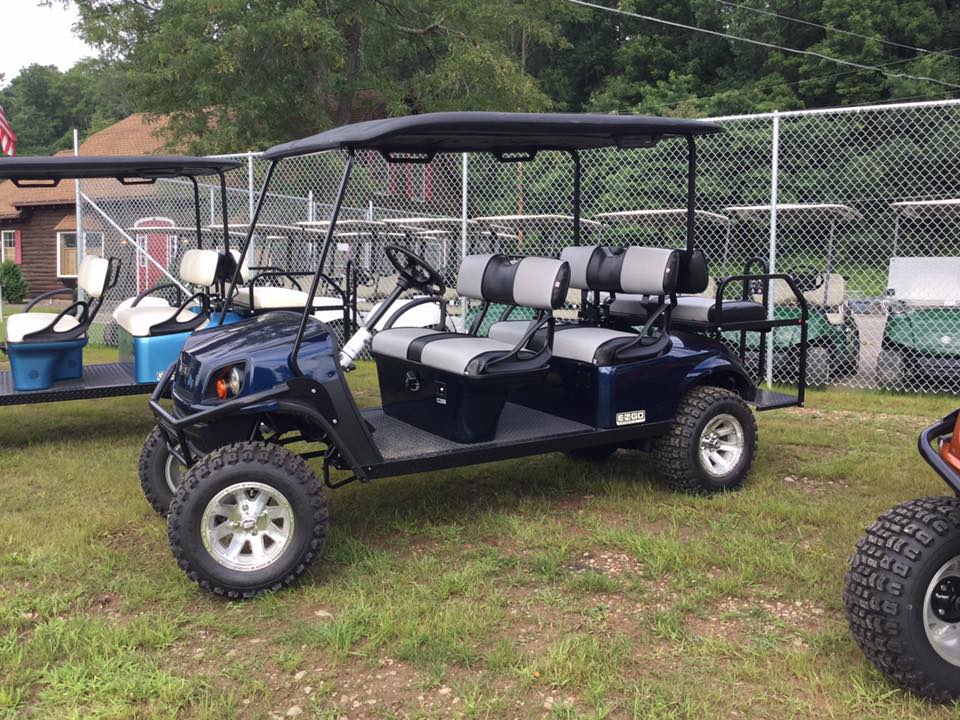 CNY Custom Carts
5169 State Highway 12 Norwich, NY 13815-2504 (607) 336-4151
info@cnycustomcarts.com
If you can think it CNY Custom Carts can build it.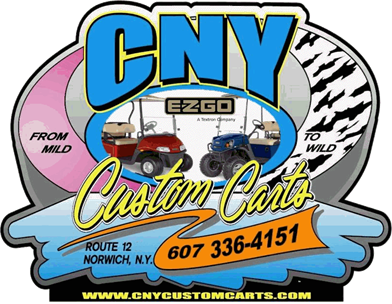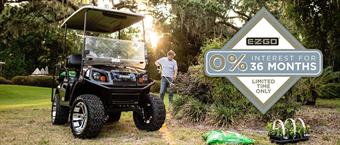 ---