Build Your Dream Cart!

Sit down of one of our consultants and we can build the cart you ve always dreamed of. From custom paint, seats, roofs,lift kits, tires, wheels,and light kits. We can do it all!


As with any vehicle, golf carts require service and maintenance to keep them running smooth.
Here at CNY Custom Carts we service what we sell.
Didn t buy your golf cart from us? no problem at all. We welcome anyone who has the need for service, installing accessories or maintenance.
We have experience with many different brands such as Club Car,Yamaha and EZ-GO
We carry electric or gas powered golf carts.


"If you can think it. We can build it" is not just a "catch phrase".
CNY Custom Carts has a complete fabrication shop from welding to painting and everything in between.
If you can think it. We really can build it!


We can keep you rolling!



CNY Custom Carts
6177 State Highway 12
Norwich, NY 13815
Phone: 607-336-4151
info@cnycustomcarts.com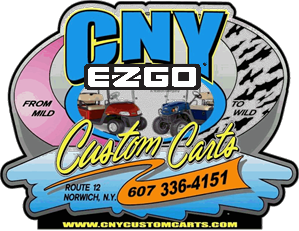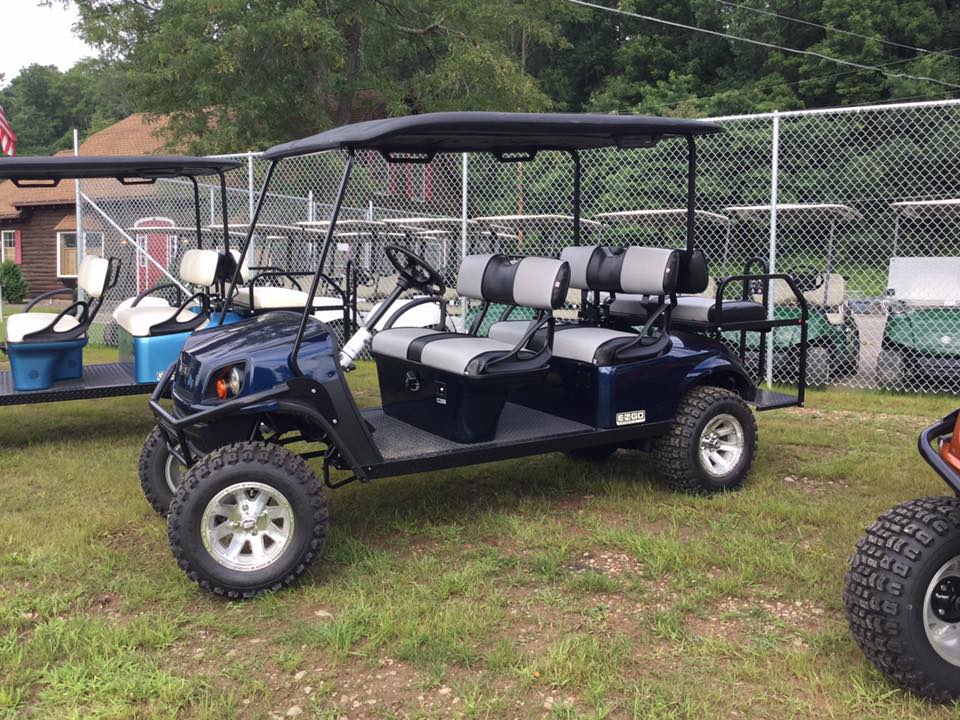 If you can think it CNY Custom Carts can build it.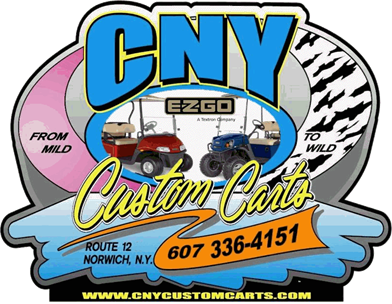 Hours:
Monday - Friday: 9am - 5:30pm
Saturday 9am - 1pm
Call Anytime!
CNY Custom Carts
5169 State Highway 12
Norwich, NY 13815
(607) 336-4151
info@cnycustomcarts.com